WHY
WO. WOMEN MYSTICS?
bold | contC. contemplative | earthy | embodied
Curious about the mystics?

Not just to learn their teachings, but to live in their world?

What would it mean to see as they see,
long as they long,
feel as they feel,
and know as they know?
Like a good mother, the mystics aren't here to teach you abstract concepts.

We're not here to learn spiritual equations.
Mothers teach by doing with--measuring the flour, getting your hands into the dough.
And through it, you not only learn your fractions, but also the warmth of relationship, the gift of feeding one another, and how to trust your senses to tell you when the bread is just right.
Hungry to know the Holy like they do?
Fingers in the dough, surrounded by maternal love?
Come learn from the women who know it best.
Teresa of Avila.
Hildegard of Bingen.
Dorothy Day.
Etty Hillesum.
And many more!

If you're hungry for a more contemplative, embodied, richer spirituality--
You won't want to miss this.


Click below to register!
Mary Magdalene
Mother of the Contemplative Life
with Kayleen Asbo
Dorothy Day
The Habit of Being Passionate
with Laura Michele Dienes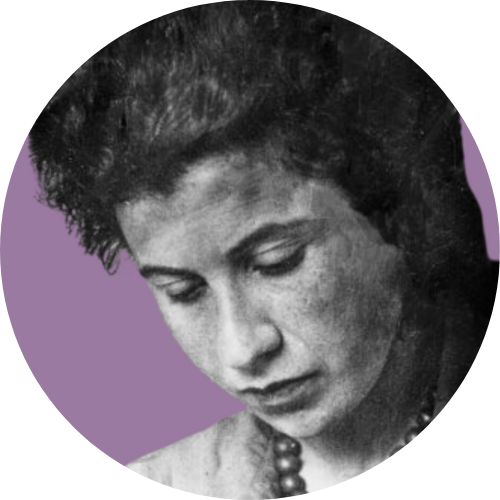 Etty Hillesum
Everything is Beautiful
with Patrick Woodhouse
Julian of Norwich
Divine Motherhood
with Matthew Fox
The Beguine Women
Divine Intimacy
with Daniel Renaud
Teresa of Avila
Holy Daring
with Tessa Bielecki
Catherine Doherty
East Meets West
with Robert Wild
Ruth Burrows
Going to God with Empty Hands
with Ronald Rolheiser
Therese of Lisieux
How to Make Holiness Easy
with Kelly Deutsch
Maya Angelou
The Power of One Voice
with Benjamin Mertz
Evelyn Underhill
Mysticism for Normal People
with Kathy Henderson Staudt
Hildegard of Bingen
Greening Your Spirituality
with Christine Valters Paintner
✔

ALL THE BEST FORMATION, ALL IN ONE PLACE.
No need to trudge through translations on your own. Meet each of these women mystics in a fresh and full-bodied way!


✔

LIVE MONTHLY MASTERCLASSES.
We've hand-picked guest experts who are not only knowledgeable, but also live into their mystic's spirituality. Indulge all your curiosities with live Q&A at the end!


✔

PRIVATE COMMUNITY.
Discuss the mystics and your own journeys with other kindred spirits! If you choose the "Better" package, you'll be able to join a live small group and connect in the members-only forum.


✔

PERSONALIZED READING LIST.
Hungry to dive deeper? Check out our recommended reading list, so you don't have to sort through translations and the plethora of authors yourself.


✔

MEET THE MYSTIC SUMMARY.
Receive an at-a-glance summary of each woman's story, context, and what makes her such a badass!


✔

RENOWNED GUEST SPEAKERS.
Learn from top-notch contemplative teachers like the Carmelite hermit Tessa Bielecki, interspiritual expert Matthew Fox, and bestselling author Patrick Woodhouse!


✔

FREE

BONUS COURSE!
When you enroll, you'll also receive FREE access to our course, the Seeker's Guide to Mysticism.
OMG Yes Please
Christine Valters Paintner
Online Abbess & Author
Ronald Rolheiser
Award-winning Author & Speaker
Mathew Fox
Speaker Theologian & Activist
Tessa Bielecki
Hermit & Interspiritual Retreat Leader
Kayleen Asbo
Depth Psychologist, Mythicist & Musician
Patrick Woodhouse
Bestselling Author
& Speaker
Laura Michele Diener
Women Studies Scholar
Kelly Deutsch
Bestselling Author & Speaker
Benjamin Mertz
Bestselling Author & Speaker
Kathleen Henderson
Staudt
Retreat Leader,
Poet, Theologian
Daniel Renaud
Teacher, Spiritual Director,
Dream Worker
Fr. Robert Wild
Hermit and Personal friend of Catherine Doherty
"Kelly has a gift for making the deepest truths edible.
Highly recommended."
- Richard Rohr
KELLY DEUTSCH
m e e t t h e f a c i l i t a t o r
Kelly is the founder and bestselling author of Spiritual Wanderlust and the Co-Director of Contemplative Monk. A former nun, Kelly is passionate about supporting others on the path to divine union. She speaks internationally and writes on the intersection of mysticism, neuroscience, emotional intelligence, and embodiment.
HOW DO I ACCESS THE CLASSES?
We will email you when it is about to begin! You will receive access to one class each month, and can find all your content (recordings, workbooks, summaries, etc.) on our learning platform. You'll create login credentials when you register
HOW LONG DO I HAVE ACCESS TO THE COURSE?
Your choice! With Forever Access, you'll be able to soak it up for the lifetime of this site. With the membership option, you'll have access as long as your subscription continues.
CAN MEN JOIN?
Absolutely! All genders are more than welcome. We all can learn how to better integrate our feminine, earthy, embodied side.
DO YOU OFFER SCHOLARSHIPS?
We'd like to make this course as accessible as possible! Email us at [email protected] if you're in need of financial assistance.
WHERE DO I FIND MY PASSWORD?
To set or change your password, visit the Spiritual Wanderlust School login page and click "Forgot Password."
DO I HAVE TO TAKE ALL THE CLASSES?
Participate as much or as little as you like! We're convinced that you will love each and every one of the mystics and speakers we have lined up. We've hand picked them for their heart-centered, expert insights into spiritual growth! But if for any reason you are unsatisfied, you're welcome to unsubscribe under your Account settings.
HOW DO I CANCEL?
Cancel anytime by logging into your Account settings and clicking unsubscribe.